Dubai is now open for Events!
Great relief for event planners - Dubai opens for wedding, parties and all th your favorite events.m Event Planners put your creative hats on - Dubai is open for you!

The news that all event organizers have been waiting for is here - Dubai Government gives us a big relief of breath by giving a green light on Weddings and Parties. We can finally say this is the best news for the year 2020 so far! With the Pandemic, event companies and event planners suffered the most as it directly hit the source on which we thrive on - mass gatherings. Abiding safety rules in the wake of COVID-19, event industry took a backseat but nevertheless the enthusiasm of planners never went down the hill. The creative feet were stepped higher and the utilization of the worldwide web to brought people together and kept them entertained in these difficult times by organizing online events and games.

Now that Dubai Government has relaxed the rules for gatherings, we as planners must take safety guidelines in mind and plan a fairy tale for our bride-to-be and groom-to-be. The event planning and organizing will never be the same and it is time to adapt the new Emirates norms in our life -
Guideliness to be followed by Event Planner post Pandemic events.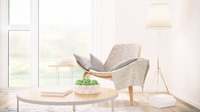 Ensure safety and Sanitization -

Sanitizer should be the top priority while organizing any kind of event and should be readily available for guest. As per the rule every object provided by suppliers must be checked thoroughly before handing over. Even gifts and giveaways brought to the venue must be sanitized.

Greeting with Thermal cameras -

Before being greeted by anyone, guest must go through thermal camera as a safety precaution for temperature. Rather than assigning a single person to measure the temperature it is better to rent a thermal camera and monitor everyone.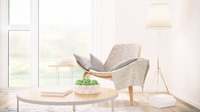 As a planner, get creative with Seating arrangements. Using physical dividers between tables would be a great idea considering that social distancing must always be maintained. According to the rules, each table must be at least two meters apart, with a maximum of four guests per table. In case they belong to the same group, only a maximum of 10 people can be seated together. At a table where guests are not from a single group, there should be at least two vacant seats between each person.

Web Connectivity/ live feed -

Even though Dubai has opened for events, the travel remains a big question. Majority of guest will not be able to attend the wedding or parties as there is still restriction on number of people attending such events, depending upon the length of the venue. For such guest and as a sweet gesture organize a live feed over social media or zoom call of the client, so their near and dear one's can share their joy.

Disposable cutlery -

As per the new rule buffet will be allowed for food but self-serving will be prohibited. There should be waiters stationed in the area to serve the food to guests. It's been advised to use disposable cutlery rather than fancy crockery. This would affect the look of your set up but thanks to eco-friendly measures, we do have variety of disposable color palette plates, which would adhere the rules yet maintain the look of your event.

Use floor markings -

New guidelines clearly state that "individuals should refrain from all greeting customs that involve physical proximity". Here, planners can use floor markings to maintain distance between guest.

For weddings, wishes should be extended at a distance because approaching the bride and the groom on stage will also be avoided. As an organizer, you can keep memory book for guest where they can leave messages for the couple or can do a fun photo booth with Polaroid camera, which can serve as a great memory for both - the couple and the guest.

While wedding photography will be permitted with social distancing norms, there will be no dance floors for the party - which is again is a bummer but the organizer can arrange for live band or soft music to be played during the event.

And last but not the least - Cleanliness - Make sure Cleanliness is taken care off from every corner of the venue and throughout the function - from preparations to post-event as no one would want used mask and gloves to be lying around.

Even though these are few norms to be kept in mind while planning any event, which would adhere to the rules yet maintaining a grandeur look for the event.